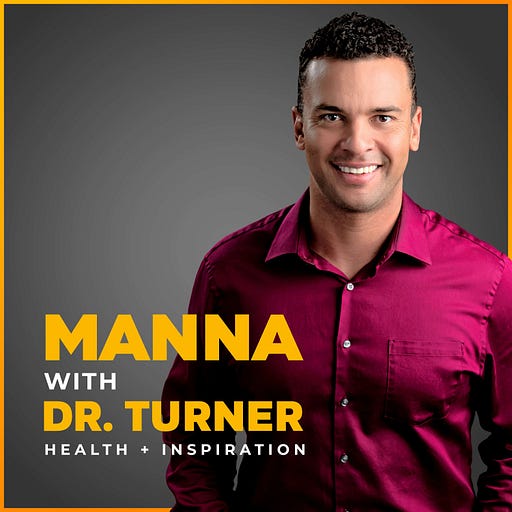 Oct 26, 2022 • 11M
Foundational Principles of Exercise - Part 1
Are you looking for world-class health and wellness advice, combined with a dose of inspiration and spiritual encouragement? You've come to the right place. This is nourishment for body and soul. This is Manna and I'm Dr. Turner...Welcome!
Everyone knows you should be exercising, but here Dr. Turner enhances your motivation by helping you understand why as he explains some of the beneficial effects within your body. These include remodeling of the heart and lungs and creating efficiency of the energy-generating pathways within each cell. He ends by explaining how you can get in great cardiovascular shape in only 4 minutes a day (Really!).
Join him as he shares with you: 
What physiologic changes underlie the feeling of "being in shape"? 

Understanding and measuring the efficiency of your heart

The vital importance of mitochondrial health and how to improve it 

Understanding VO2 max and why it is important 

Overcoming mental barriers to starting an exercise program
Listen to this episode with a 7-day free trial
Subscribe to Health & Wellness with Dr. Turner to listen to this episode and get 7 days of free access to the full post archives.