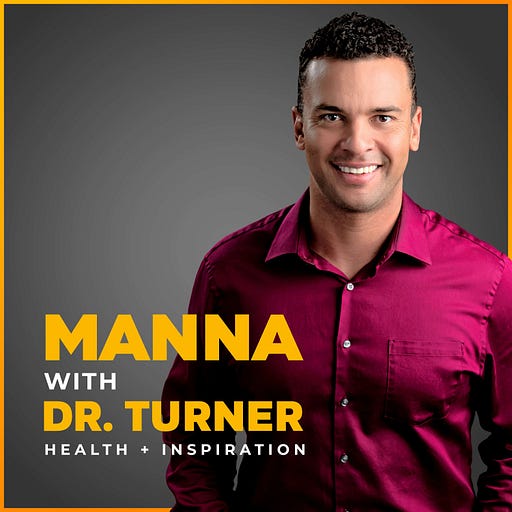 Jul 14 • 59M
The McCullough Report - Red Pill for a Young Doctor
Are you looking for world-class health and wellness advice, combined with a dose of inspiration and spiritual encouragement? You've come to the right place. This is nourishment for body and soul. This is Manna and I'm Dr. Turner...Welcome!
Dr. Peter McCullough hosts Dr. Turner for a lively conversation of several compelling topics including COVID early treatment, the vaccine, the culture of medicine, and cardiovascular health.
Featured on this podcast:
Dr. Turner's personal journey with the COVID vaccines and how he evolved

What happened to the Hippocratic oath during the pandemic?

Failure of early treatment: a case study of the death of Dr. Turner's close friend, Angela

Role of Ivermectin (?)

Cardiovascular prevention: Dr. McCullough quizzes Dr. Turner on how he would handle a hypothetical patient

Intermittent fasting and the importance of circadian rhythm for weight loss 

The logic of a low-carb/low-sugar diet
Listen to this episode with a 7-day free trial
Subscribe to
Health & Wellness with Dr. Turner
to listen to this episode and get 7 days of free access to the full post archives.